If you have moved before, you know that packing for a move and having your items shipped is not where the whole endeavor ends – you are yet to face a challenge of how to unpack after moving. Some find this process calming and fulfilling, as they are finally settling into their new home, while others think of it as a nightmare. No matter which group you belong to or if you're relocating for the first time – don't get discouraged as we are here to guide you through the process. Check our checklist of unpacking tips that will make your unpacking after long-distance moving as smooth as butter.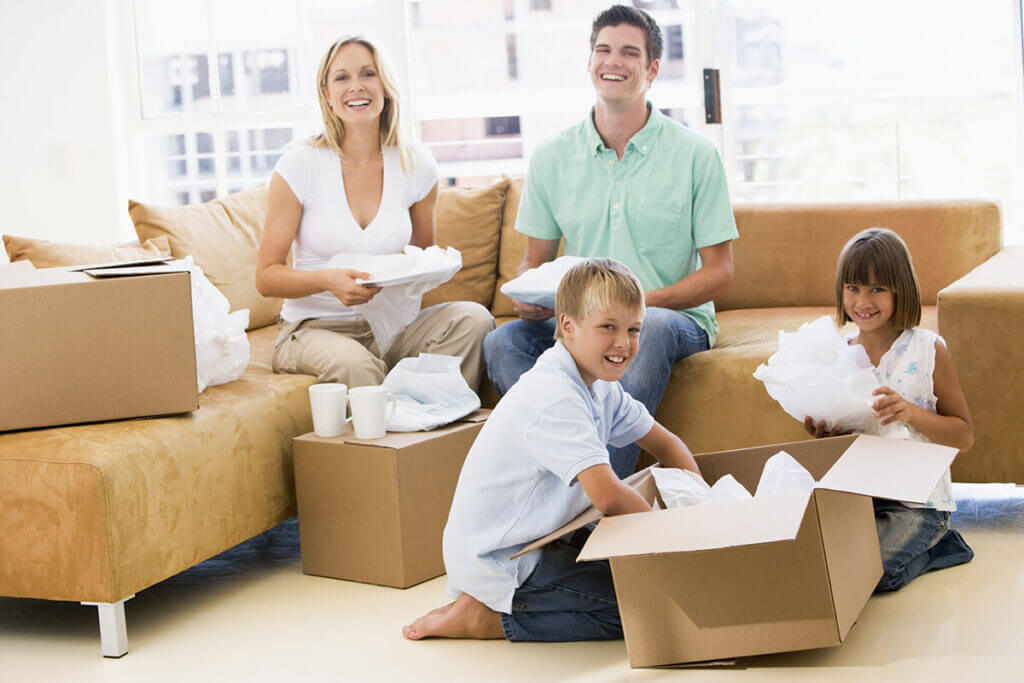 Why Is Unpacking So Hard?
After all the trouble of figuring out the cheapest way to move out of state, what moving services to use, how to pack a moving truck, and what items movers won't move – you are now sitting in your new home surrounded by boxes. By now, the whole process of moving across the country wore you out, and all you want is to have it sorted out so you can finally feel at home. But that will require more work and energy. But worry not – there's a way out of it, and we'll tell you all about how to unpack after a move and how to do it fast and efficiently.
How Long Should It Take to Unpack After a Move?
That really depends on how many moving boxes and helping hands you've got. Ideally, moving furniture to where you want it to be and unpacking boxes shouldn't last more than a week or two. Even less, if you were lucky enough to get a week off to settle down in your new home. If not, we hope you have your time management skills all honed cause you're going to need them. And we have some moving hacks to help you out.
How Do I Unpack Fast After Moving?
The key to unpacking fast is to pack properly in the first place. Using the right packing service helps, just like preparing an essentials box, knowing what not to pack when moving, deciding to donate unwanted items, and sorting everything properly in boxes room-by-room, and labeling them accordingly. If you were looking into how to pack in a hurry and didn't do any of that – well, hindsight is 20/20 as they say, take is as a lesson learned, and follow our room-by-room checklist to make sure you don't make any other moving mistakes.
How Do I Unpack and Organize After Moving?
Good organization is key to a successful relocation – and the same goes for unpacking. Create a plan of what gets unpacked first, in order of importance, and follow the golden rule – do it room by room. Another important thing is to get help. If you are moving with kids, ask them to participate. It will make them feel included and respected, as they get a say in what goes where, especially in their own rooms. If you have a family, or if you are relocating alone, and have friends in your new town, invite them to help unpacking, just like some people invite friends to a packing party.
Place the Furniture and the Boxes in the Right Rooms
First things first –  place the furniture and the boxes in the right rooms to stay organized. Hopefully, you've packed an essentials box or two for you and your family members. If not, fish out for some important things you'll need to use soon, like medications, personal hygiene products, linen, towels, and some clothes, as it will take some time before you are all settled.
How to Unpack After Moving – The Golden Room-by-Room Rule
The best approach you can take is to sort each room separately. And you've got to be strategic and start with the rooms you'll use most. What rooms should you unpack first, and where do you start from?
It's Best to Start With the Kitchen
If you would like to avoid spending money on takeout, and especially if you have a family – it's best to start with the kitchen. Hook up the fridge, stove, and other important appliances you'll use right away. Don't worry if you can't sort out everything at once – focus on what you'll need immediately. You don't have to sort all the dishes, cupboards, and cabinets right away – just take out the pots and pans you'll use and a couple of dishes and cutlery for each family member.
You Will Also Need to Use Your Bedroom Right Away
First, assemble and set up your bed, as that's another thing you'll need right away. Then assemble the dressers and other bedroom furniture. Fill in the dressers with clothes you often wear and according to the season. Other stuff and decoration can wait for now. And don't forget about the bathroom. You'll definitely use that one, too, and a home is not really a home until your bathroom is ready. So. get to cleaning first and then fill it up with all the toiletries you'll need.
Take a look at how this YouTuber handled the crucial rooms.
If You Get Overwhelmed – Take It Step by Step
Somewhere along the way, you are bound to feel overwhelmed. Having a plan is important, but don't push yourself too hard with deadlines and plans. Don't slouch and stall it either – take it easy. Like Banksy said, "if you get tired, learn to rest, not to quit." So, take it step-by-step – feel cold and need a sweater from the dresser? Go grab it and sort out the socks while you're at it. Want a beer from the fridge? Have it in the kitchen while you put the utensils in their designated place. You will be amazed when you see how the small things add up quickly, and before you know it – you are all done.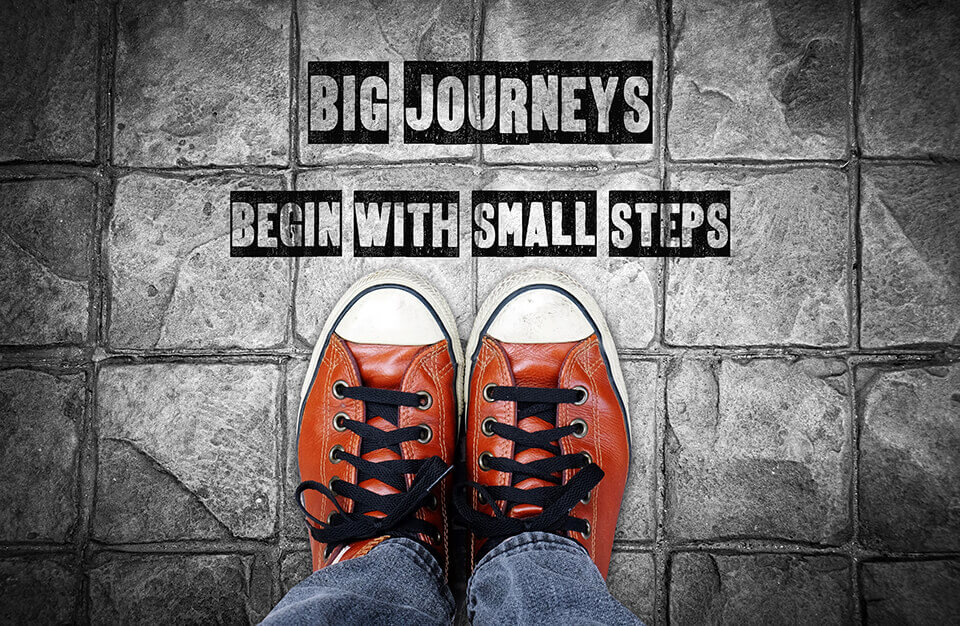 Tips for Unpacking After a Move – a Quick Recap
Now, let's do a quick recap and point out the crucial tips for unpacking after a move:
Make a plan,
Put all furniture, boxes, and items in their room,
Follow the room-by-room rule and start with the rooms you'll need first, like the kitchen, bedroom, and bathroom,
When you get tired or stressed – rest, and take it easy, but don't stop,
Finish up by decorating and throw a housewarming party.
Make Yourself at Home in Your New Home
Once you're done with the crucial stuff, and you're almost finished, it's time to make yourself feel at home. So, take the family photos and decorative items out of their box and turn your new house into a real home for you and your family. Then throw a housewarming party to meet new neighbors and celebrate a new chapter in your life. But, don't forget to nurture your long-distance friendships after long-distance moving.