Long-distance relocations are complex and stressful. But they can be exciting, too. One way or another, there are things to consider when moving to a new state. Some concern your current home and some your future one, but if you play the right moves, the transition will be much easier.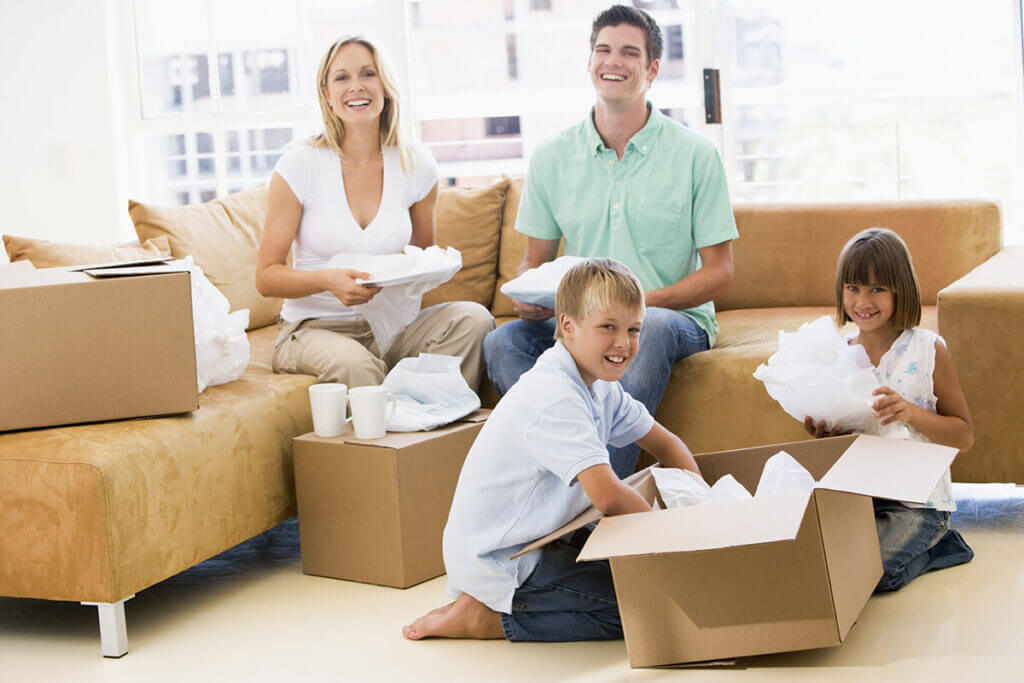 Things to Consider When Moving to a New State Begin With a Shipping Company
The first step in every moving checklist is finding a reliable shipping company to handle your belongings. By hiring professional moving services, you'll have more time for other important matters.
Before booking a relocation date with a company, check if it's licensed and whether it offers insurance for your stuff. User reviews can tell you if your chosen movers are reliable car carriers, for example. You'll want all your bases covered before committing.
Research the Chosen Destination
There are many reasons to move. Sometimes a destination is beyond your control (if your company transfers you, for example), but if that's not the case, it's time for a bit of research. Learn what you can about where you plan to relocate to. If possible, you should even make a trip there. That way, you'll see for yourself what is and isn't there, whether it's a walkable place or you'll need the auto transport services, and so on.
And What You'll Have Around the Home
If you're able to visit the place, check out the preferred neighborhood(s). See what amenities there are, and even meet new neighbors and learn what you can about the safety, gathering spots, and other stuff essential for a community. This is especially important if you're moving out for the first time. Quick and easy settling into a new community will do wonders for you.
Financial Issues and Cost of Living
Another matter you'll have to deal with is money. And that's not just creating a moving budget. You should also do a bit of research on the cost of living in your next city. By doing so, you'll know how much money you'll need to save to get you by until you land a job. Of course, the best thing would be to have one waiting already, but that's not always possible. If you're not sure how you would fare, any of the online cost of living calculators can help you.
Housing Market in the Shortlisted Cities
No matter where you go, the largest portion of your paycheck will be spent on accommodation. So check out housing prices in the neighborhoods you like. If you know that in advance, you can make educated decisions on whether to buy real estate or rent.
Taxes in the Chosen State
Before relocation, make sure to look at the taxes in your chosen state. Those percentages can hugely affect your earnings, especially if you buy real estate.
Job Opportunities
Checking out the local economy and job opportunities should be high on your list of priorities. If you know what companies operate there, and are there some in the industry you work in, it will help you decide when to start applying for jobs before moving. Take a look at average salaries across the sectors, as well.
Don't Forget the Kids
If you're moving with kids, you'll have to prepare them for a change. They certainly won't like leaving behind their friends and all they know. So plan that conversation carefully.
Check Out Education Opportunities
Children will be leaving school, too. It would be best to start looking at schools in a new city well in advance. Good school here or there can help you choose the neighborhood to live in.
What You Need to Pack and What Not
Unless you're moving to the suburbs and into a big house, you'll probably have to downsize. So sort your stuff according to the needs and pack accordingly. You may even throw a packing party, combining hanging out with friends and an important relocation task.
It's Best to Declutter
Since there will probably be many things you don't need anymore, you can clear your home. You can donate unwanted items or sell them in a yard sale. Make sure to dispose of all the items movers won't move, too.
Climate Plays a Role, Too
When choosing the location of the next home, you should take the climate into account. If you can't stand the heat, then the Southeastern US probably isn't a place for you. People sensitive to cold should stay clear of the Midwest. Of course, health should play the most significant part in this matter.
Deal With the Change of Address
Forgetting to update an address before relocation can cause a significant mess. So cancel utilities and subscriptions, or transfer them to the future house. Visit the bank, too, to close the account or transfer it as well.
As you wouldn't like to receive someone else's mail, other people don't like it either.
You Can Go DIY, But Movers Are Usually a Better Option
Only you can know when is the best time to move out, so you can plan for when the time comes. Even though hiring professionals may not be the cheapest way to move out of state, it is the best and the most convenient one. They can do the packing for you, and even provide a storage unit for the spare items.
We can assure you that DIY relocation is too stressful for anyone to be able to think about all that should be thought of. So go with the expert movers, and your biggest concern in that "heavy-lifting" department will be how to tip movers.